Floral but not flowery simple syrup is a delicious way to amplify latte recipes. It's a great addition to Dandy Blend latte recipes, as well as your go-to coffee latte recipe. Today, we'll share how to make an easy lavender simple syrup recipe, and how to incorporate it into your daily Dandy Blend latte.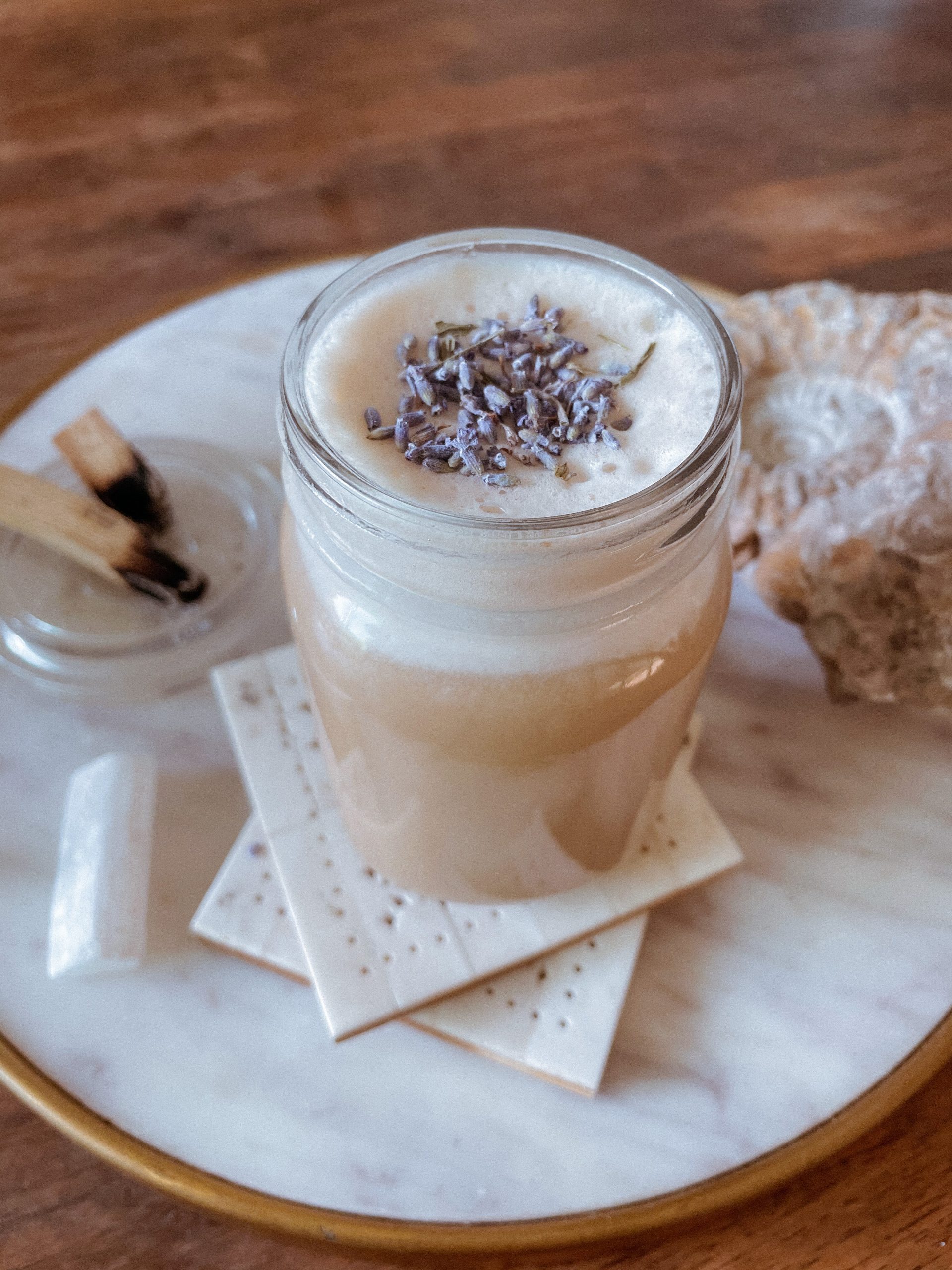 What is Lavender Coffee?
A lavender coffee recipe is coffee made with lavender simple syrup. For example, in place of a vanilla simple syrup or mocha syrup, the Dandy Blend latte recipe we're sharing today is sweetened with lavender from our homemade lavender simple syrup recipe. Not all lavender coffee recipes are created equal, though. Lavender has a light, floral flavor and smell, and should be incorporated in a way so that it's not overpowering. The recipe below has just enough lavender to taste, but not so much that you feel like you're eating a bouquet of flowers.
Lavender Simple Syrup Recipe
The lavender simple syrup in this Dandy Blend latte recipe comes together so quickly, and can be used with coffee alternatives like Dandy Blend, in coffee or tea, in cocktails, and more. All you need is one cup of water, one cup of sugar (we used coconut sugar), and one and a half tablespoons of dried, edible lavender. Bring all of the ingredients to a light simmer on low heat, and let it steep for about 10-20 minutes. Ten minutes will provide a more subtle lavender flavor, and twenty minutes will allow it to shine a little brighter on the taste buds. Even if you steep it for twenty minutes, it won't be overpowering.
Once the simple syrup has steeped, strain it into a tight-fighting jar to save and use for other recipes. All you need for a latte is a few tablespoons, depending on how sweet you prefer your drinks to be.
Store it in the refrigerator to stay fresh longer.
RECIPE
Simple Syrup Ingredients:

1 cup water
1 cup coconut sugar (or organic cane sugar)
1 ½ tablespoons edible dried lavender
Latte Base Ingredients:
4 oz water, hot or cold
1 teaspoon Dandy Blend
1 cup of milk of choice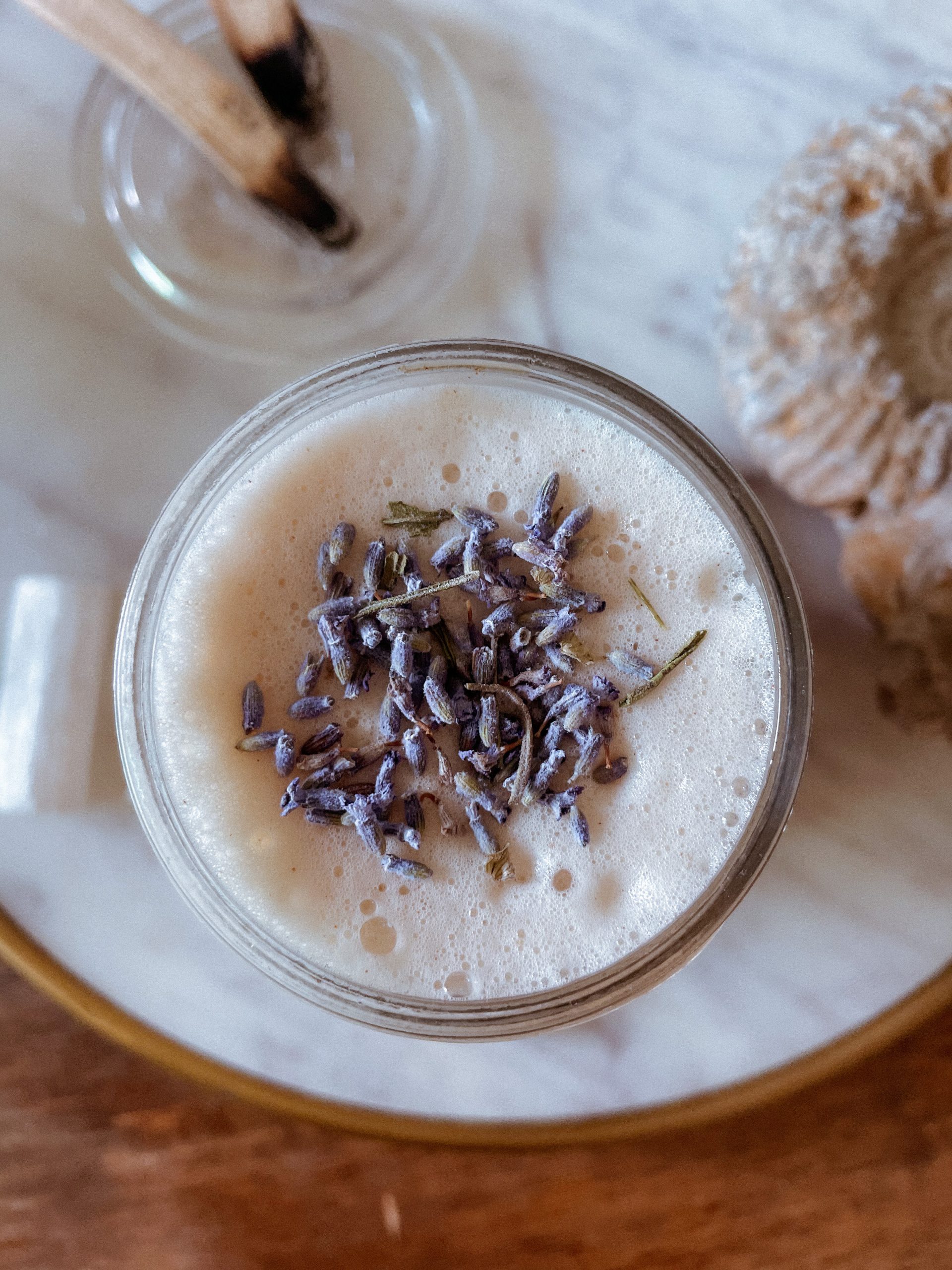 Directions:
Bring your water and sugar to a light simmer, then add in your dried lavender. Stir until sugar is dissolved, then turn off heat and let sit for 10-20 minutes. Finally, strain the simple syrup into a mason jar or lid-tight fitted container. This will make enough to use for many more recipes!
To make the latte, add a teaspoon of Dandy Blend to 4 oz of water (hot or cold will work). Stir until dissolved. Next, add 1-2 tablespoons of lavender simple syrup, depending on preferred sweetness. Top with one cup of milk of choice, and enjoy!
Happy Sipping!
To shop Dandy Blend and all our dandy offers, visit www.DandyBlend.com/shop.
*Images courtesy of Shelby Torrese
*Disclaimer
Dandy Blend is not a supplement or medicine. Any health related questions or concerns, we always recommend consulting with your primary care physician.