There's nothing like enjoying a classic iced vanilla latte. What's even better is sipping on a refreshing vanilla version of an iced Dandy Blend latte. Vanilla is a timeless flavor that just goes well with everything. In ice cream, cake, and even our favorite coffee alternative.
Today, we're sharing a delicious homemade vanilla simple syrup recipe so you can make your very own iced vanilla Dandy Blend latte at home.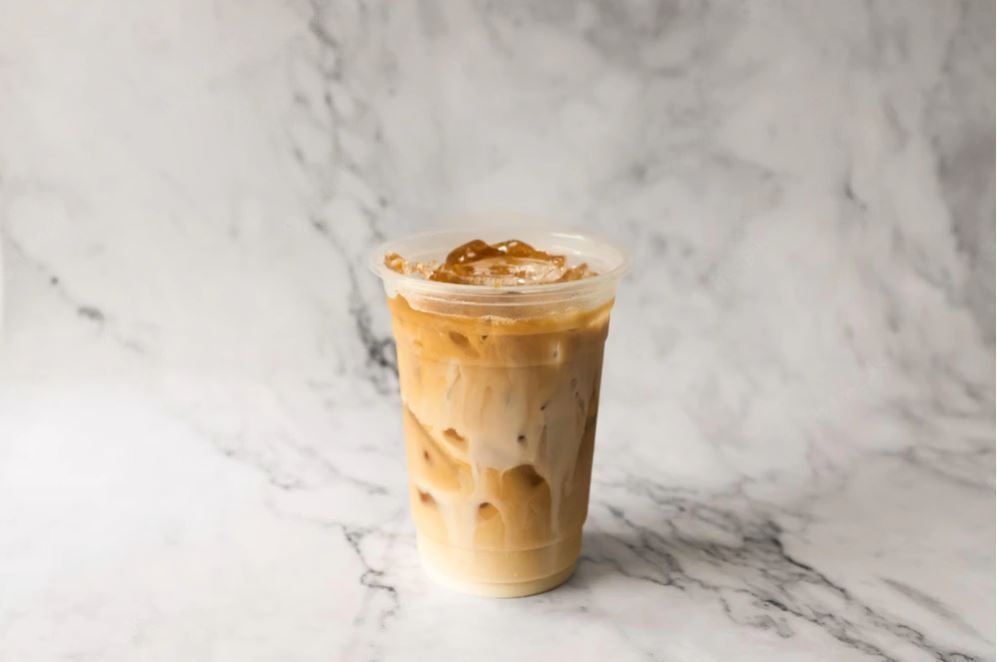 *Photo courtesy of jutha_photographer
WHAT IS AN ICED DANDY BLEND LATTE
An iced Dandy Blend latte is a latte made with Dandy Blend, an herbal beverage and coffee alternative, with a hint of vanilla. It's a very dandy dandelion coffee! The vanilla comes from a delicious, and so simple vanilla simple syrup recipe. Lattes are one part espresso (or shot of Dandy Blend), three parts milk, and a splash of your sweetener of choice. For example, in this latte, the sweetness will come from the vanilla simple syrup.
HOW TO MAKE HOMEMADE VANILLA SIMPLE SYRUP
Making homemade simple syrup is so easy, you'll never buy store-bought syrup again. Simply mix one part water and one part sugar in a small saucepan over the stove. You have a few options with what kind of sugar you use in this recipe. For a more classic vanilla flavor, opt for an organic cane sugar. If you don't mind a bit of a nuttier flavor, you can use coconut sugar.
Once the mixture is at a simmer (make sure it doesn't boil or it will start to candy), add in your vanilla. You can use pure vanilla extract, an alcohol-free version of vanilla extract, vanilla bean paste, or even fresh vanilla bean pods. If using fresh pods, slice them down the center, and scoop out the paste into a measuring spoon.
This recipe calls for a full teaspoon or a teaspoon and a half of vanilla. If you prefer a stronger vanilla flavor, use more. Neither measurements will be overpowering, it just depends on how aromatic you want the simple syrup to be.
You'll have plenty of vanilla simple syrup left over from this recipe, so you can make many more iced Dandy Blend lattes with it, use it in cocktails, or in desserts. Your options are endless!
RECIPE
Simple Syrup Ingredients:
1 cup water
1 cup coconut sugar (or organic cane sugar)
1 – 1½ teaspoon vanilla extract or vanilla paste
Latte Base Ingredients:
4 oz water, hot or cold
1 teaspoon Dandy Blend
1 cup of milk of choice
Directions:
In a small pot over the stove, bring your water and sugar to a light simmer. Stir until sugar is dissolved, then turn off heat and add the vanilla. It should be a little thicker than water. Pour into a mason jar or lid-tight fitted container. This will make enough to use for many more recipes.
To make the latte, add a teaspoon of Dandy Blend to 4 oz of water (hot or cold will work). Stir until dissolved. Next, add 1-2 tablespoons of the vanilla simple syrup, depending on preferred sweetness. Top with one cup of milk of choice, and enjoy.
Happy Sipping!
To shop Dandy Blend and all our dandy offers, visit www.DandyBlend.com/shop.
*Disclaimer
Dandy Blend is not a supplement or medicine. Any health related questions or concerns, we always recommend consulting with your primary care physician.
*Banner photo courtesy of pixel-shot