The overnight oats trend has transformed the way people look at meal-prepped breakfast options. They're simple, portable, and filling. Plus, because oats are pretty bland on their own, there are unlimited options on how to dress them up to suit your taste buds. You can go chocolate-y, fruity, or even savory with broth in place of milk and a soft scrambled egg mixed in.
Today, we're sharing a perfect "base" overnight oats recipe that you can transform every day to satisfy your cravings.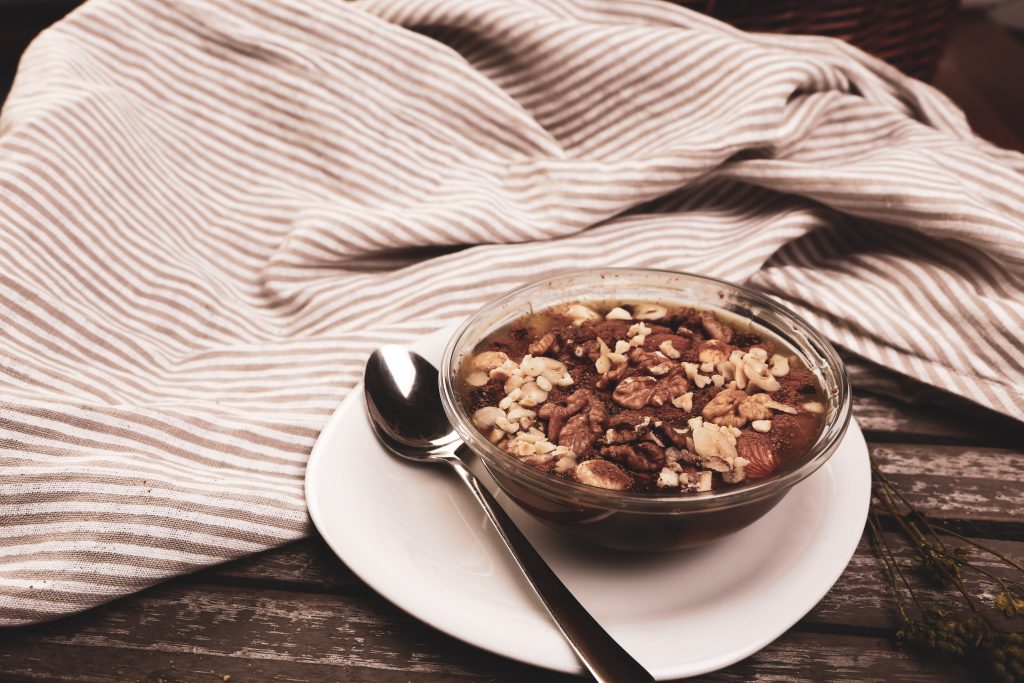 HOW TO MAKE OVERNIGHT OATS
When thinking about easy breakfast recipes, making something 24-hours in advance doesn't exactly scream simple. However, once you make your first batch of overnight oats, you'll know that it doesn't get easier than this.
The first thing you need to choose is your base. The oats, of course, are the star, but what you soak them in is really what steals the show. For example, today's recipe is a chocolate-y twist on overnight oats. If you want a chocolate-coconut flavor, your milk of choice could be coconut milk. If you want a rich, creamy finish you could use whole milk or cashew milk.
Next, we add ingredients that help boost the flavor. In this recipe we're using cacao powder, maple syrup, Dandy Blend, and a pinch of cinnamon and sea salt. This is the perfect foundation for a delicious breakfast. It's flavorful, perfectly sweet, and enhanced with the Dandy Blend and spices.
The last step is the hardest—waiting. Put your oats in the refrigerator overnight so they can soak up all of the milk and flavors added in. In the morning you can add whatever toppings you want, or none at all. If you used coconut milk, maybe you sprinkle a handful of coconut shavings. If you went with cashew milk, a dollop of almond butter would complement it well. Either way, it's going to be delicious. Before you know it, this will soon be one of your favorite easy breakfast recipes to choose from.
Recipe
Dandy Blend Overnight Oats Ingredients:
1 cup quick-cooking oats
1 cup milk of choice
1 tablespoon cacao powder
1-2 tablespoons maple syrup
1 teaspoon Dandy Blend
Pinch of cinnamon
Pinch of sea salt
Toppings:
Optional: soaked goji berries, coconut flakes, chopped pecans, almond butter, or yogurt
Directions:
Add all of your ingredients to a glass jar with a tight-fitting lid, and shake or stir to combine.
Let sit in the refrigerator overnight, or at least 3 hours. The type of milk you use can change the consistency. If it's a bit firm, add more milk, one tablespoon at a time until it reaches your desired consistency. If it seems like there's too much milk, add more oats or cacao powder, one tablespoon at a time until it reaches your desired consistency.
Add toppings if desired, and enjoy.
To shop Dandy Blend and all our dandy offers, visit www.DandyBlend.com/shop.
*Disclaimer
Dandy Blend is not a supplement or medicine. Any health related questions or concerns, we always recommend consulting with your primary care physician.
*Banner image by @pvproductions