The drink of the year goes to the Espresso Martini. It's classic, uplifting, and is sure to keep you dancing all night long. If you love the taste, but are looking for an espresso martini recipe that doesn't call for a shot of caffeine, you're in the right place.
We've recreated everyone's go-to cocktail into a deliciously less caffeinated version. A shot of espresso is replaced with Dandy Blend, giving the drink a grounding and jitter-free experience. Today, we're sharing our Dandy Blend espresso martini recipe.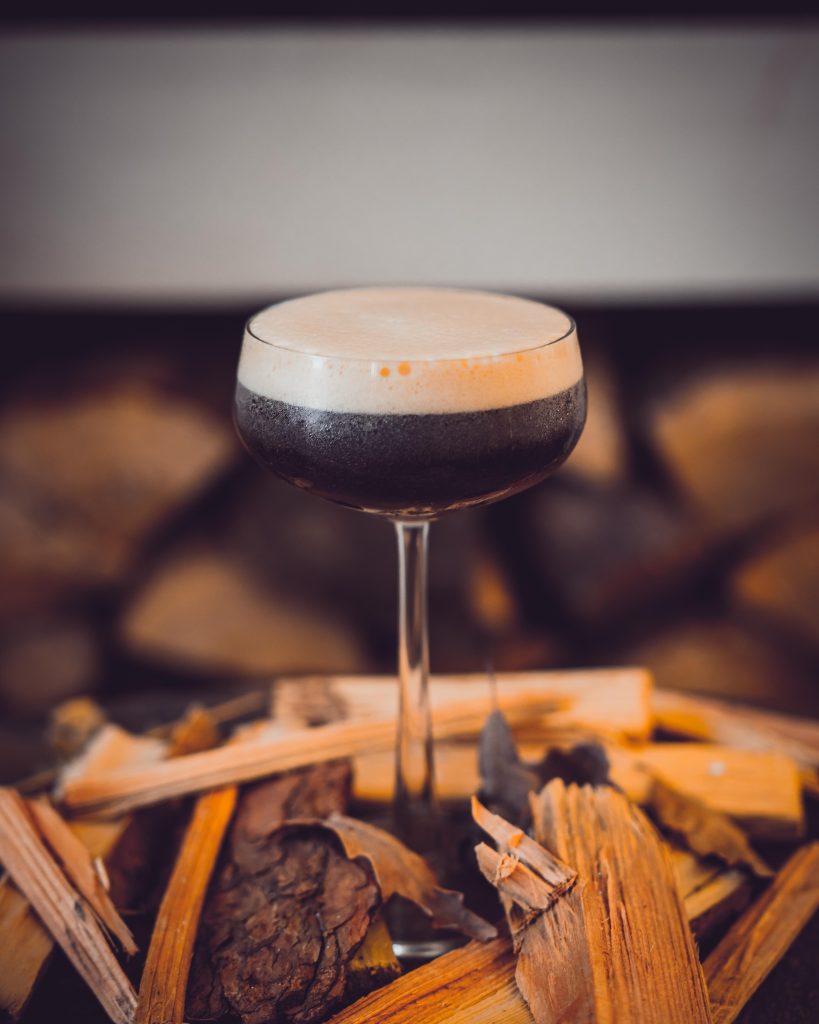 *Image courtesy of @wirestock
WHAT IS AN ESPRESSO MARTINI
An espresso martini is a martini made with espresso and coffee flavors. A classic espresso martini recipe is made with vodka, coffee liqueur, and espresso. It's rich, energizing, and delicious. There are so many ways to play with this recipe. You can swap the vodka for tequila, add peppermint extract, or like we are – swap the espresso for a zero caffeine option like Dandy Blend.
HOW TO MAKE A DANDY BLEND ESPRESSO MARTINI
Don't let the gorgeous drink fool you, it's made with just five ingredients, including ice. This recipe is so simple, you'll be shocked you've never tried it before.
Start by combining water and Dandy Blend in a shaker. Next, add in your vodka of choice (or tequila) and coffee liqueur. Coffee liqueur does have some caffeine so for a true decaffeinated version of this martini, you can find decaffeinated coffee liqueur at select specialty stores or simply remove this ingredient. Add a handful of ice to the mix, give it a good shake, then pour into your glass of choice. A classic espresso martini recipe includes three coffee beans on top. For this recipe, you can add a few shakes of cinnamon or Dandy Blend for garnish. Cheers!
RECIPE
Dandy Blend Espresso Martini:
2 oz. vodka of choice
.75 oz. coffee liqueur (option for decaf liqueur or remove and add more Dandy Blend and water ratio to .75 oz)
2 tablespoons Dandy Blend
2 oz of water
Ice
Directions:
To a shaker, add Dandy Blend and water. Follow up with vodka, coffee liqueur, and ice.
Give it a good shake and strain into a martini glass.
Option to top with a sprinkle of Dandy Blend or cinnamon, and enjoy.
Happy Sipping!
To shop Dandy Blend and all our dandy offers, visit www.DandyBlend.com/shop.
*Disclaimer
Dandy Blend is not a supplement or medicine. Any health related questions or concerns, we always recommend consulting with your primary care physician.
*Banner image by @freepik