Charcuterie boards have dominated the last five years. Everything from traditional meat and cheese plates to dessert spreads have swept social media pages and dining tables across the globe. After a solid run, there's a new board in town. Say hello to butter boards.
If you've never seen a butter board, you might be scratching your head trying to figure out how they work. Not to worry. Today, we'll be sharing what a butter board is and five ways to incorporate Dandy Blend into yours.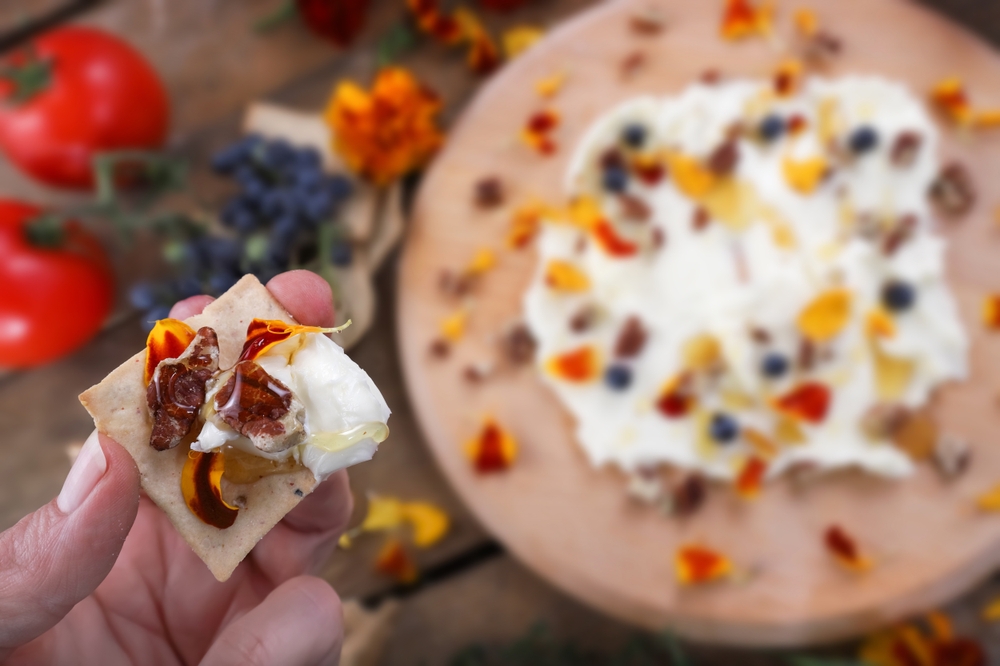 What is a Butter Board?
A butter board is a charcuterie-style dish where you spread topping-smeared butter and dipping options on a plate. An example would be roasted garlic butter with pine nuts, a pesto drizzle, and a side of sourdough bread. It's pretty much a fancy way of presenting a bread basket.
5 Ways to Include Dandy Blend on Your Next Butter Board
If you want to make an epic butter board, here are the main components you'll need.
Tiramisu Board
For this board, you'll replace the butter with Mascarpone. Mix it up with Dandy Blend, vanilla, and honey. To really bring the vision together, pair it with ladyfingers on the side. Sprinkle the board with cinnamon and chocolate shavings, and serve with a side of warm, black Dandy Blend for dipping.
Breakfast Inspired Board
If you love bagels, you'll love this board. Spread chive cream cheese (or your cream cheese of choice) on a board, and sprinkle with "everything but the bagel" seasoning. Add slices of smoked salmon, cucumbers, and crackers on the side to make breakfast stacks with. To round out the morning theme, make a large pitcher of Dandy Blend to sip alongside.
Peanut Butter Board
This is for the sweet and savory lovers. Mix peanut butter, sea salt, and Dandy Blend in a bowl before smearing onto a board. Serve chocolate pieces, pretzels, and apple slices on the side to have a full range of sweet and salty options.
Bacon Avocado Toast Board
Combine butter and honey, then spread on your board. Before cooking your bacon, top it with a little bit of maple syrup and a sprinkle of Dandy Blend. Cut and toast pieces of bread to serve on the side, and swirl avocado halves throughout the board. Trust the process, this one's going to be a hit at your next party.
The Date Night Board
A cozy movie night calls for a dreamy take on a butter board. Whip together a cream cheese frosting in place of your butter. Sprinkle it with Dandy Blend, crushed butter pecans, and a caramel drizzle. Add brownie bites, strawberries, and graham crackers on the side to dip with. This one is so, so tasty.
Happy "Boarding" & Sipping!
To shop Dandy Blend and all our dandy offers, visit www.DandyBlend.com/shop.
*Disclaimer
Dandy Blend is not a supplement or medicine. Any health related questions or concerns, we always recommend consulting with your primary care physician.