As much as we'd love to see Dandy Blend on the menu of every coffee shop, cafe, and restaurant, we're just not there yet. That doesn't mean you can't enjoy your favorite morning (and afternoon) routine when on-the-go, though.
Today, we're sharing five easy ways to enjoy Dandy Blend while traveling and on-the-go.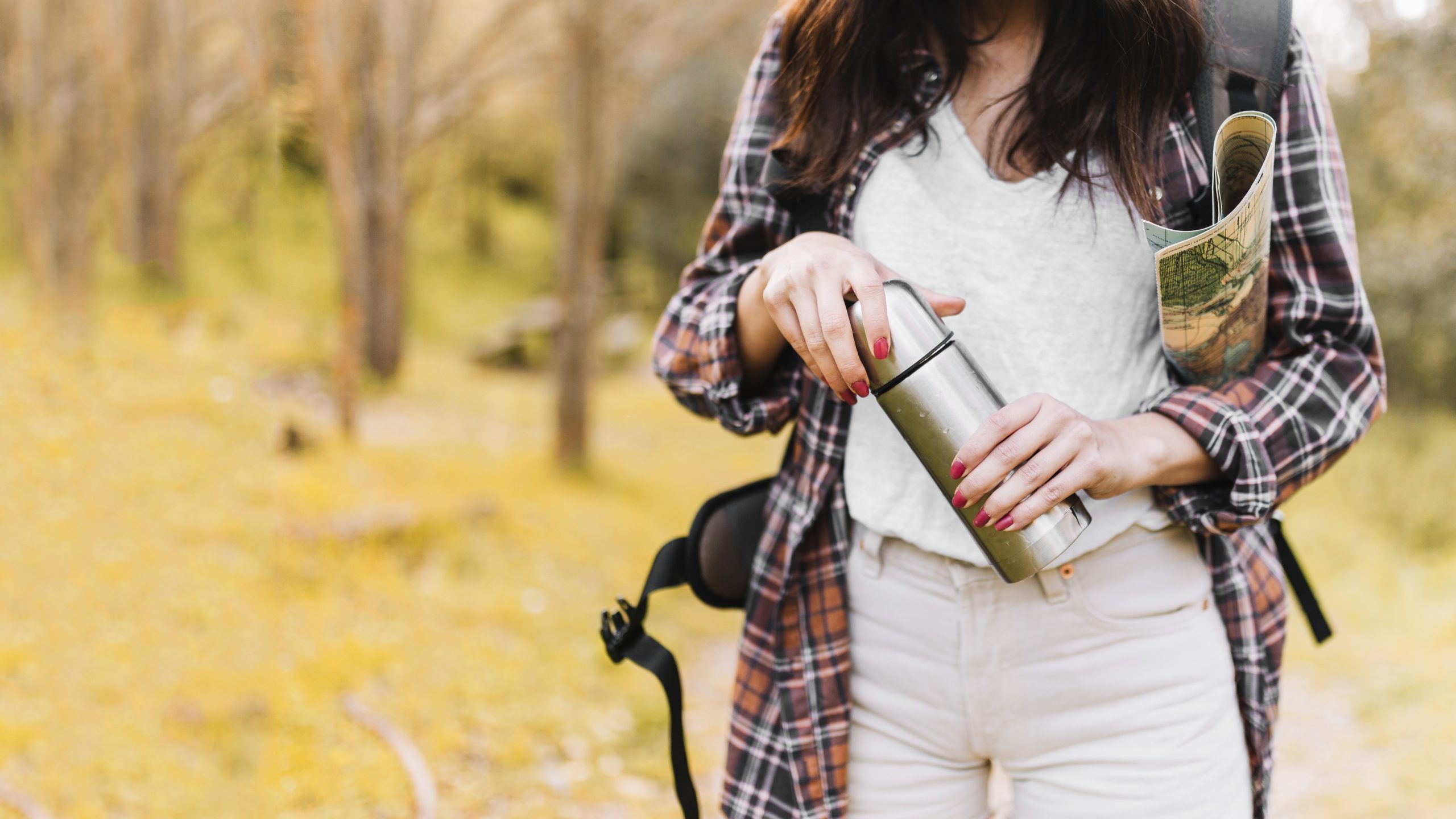 *Photo courtesy of freepik
TRAVEL WITH DANDY BLEND
Enjoying Dandy Blend when traveling or away from home is easy with our simple travel hacks. Plus, if you purchase our individual single serving packets, it's even easier to sip on your favorite coffee alternative on-the-go.
Hot Water Hack
If you bring Dandy Blend with you, all you need to do is ask for a cup of hot water from a coffee shop or restaurant. Dandy Blend dissolves quickly and easily into hot water, so simply pour, stir, and enjoy. You'll have your favorite coffee alternative ready in seconds. You can take it black, or add milk, sugar, or spices you like.
Water Bottle Trick
One of the many perks of Dandy Blend is that it's water-soluble. Yes, even in cold water. Take a few sips out of a cold bottle of water, add your Dandy Blend, shake, and enjoy. In just a few moments, you'll have a cool Dandy Blend no matter where you are.
Shaker Bottle To-Go
Just like you would take a protein powder or pre-workout on the go, you can add Dandy Blend powder into a shaker bottle, too. Whenever you're ready for your Dandy Blend fix, add water or milk, shake, and enjoy.
Dandy Blend Topping
Dandy Blend makes for a great topping on ice cream, oatmeal, chia pudding, cereal, and even yogurt. If you have your Dandy Blend powder with you on-the-go, you can add a few sprinkles of it to your snack or treat of choice for added flavor.
Dandy Shake
If your travel destination has a blender or mixer, you can add Dandy Blend powder to your favorite shake or smoothie recipe. We have a protein shake recipe on our blog for inspiration. Otherwise, you can simply stir Dandy Blend into a shake or smoothie that you order out.
Happy Sipping!
To shop Dandy Blend and all our dandy offers, visit www.DandyBlend.com/shop.
*Disclaimer
Dandy Blend is not a supplement or medicine. Any health related questions or concerns, we always recommend consulting with your primary care physician.
*Banner photo courtesy of ededchechine