The end of summer got you down? We're here to help. With fall and winter upon us, it's common for people to experience seasonal slumps including low energy, heightened stress, and inconsistent waves of motivation. If this sounds like you, you're going to love today's blog.
We're sharing five of our favorite, all-natural tips for fighting the seasonal slumps with fun, good-for-you habits. Give them a try and let us know what you think.
What is the Seasonal Slump?
A seasonal slump is feelings of stress, anxiety, or depression during or after the change of seasons. People who live in areas with low temperatures, heavy snowfall and rain, and extreme foliage changes may be more susceptible to seasonal slumps.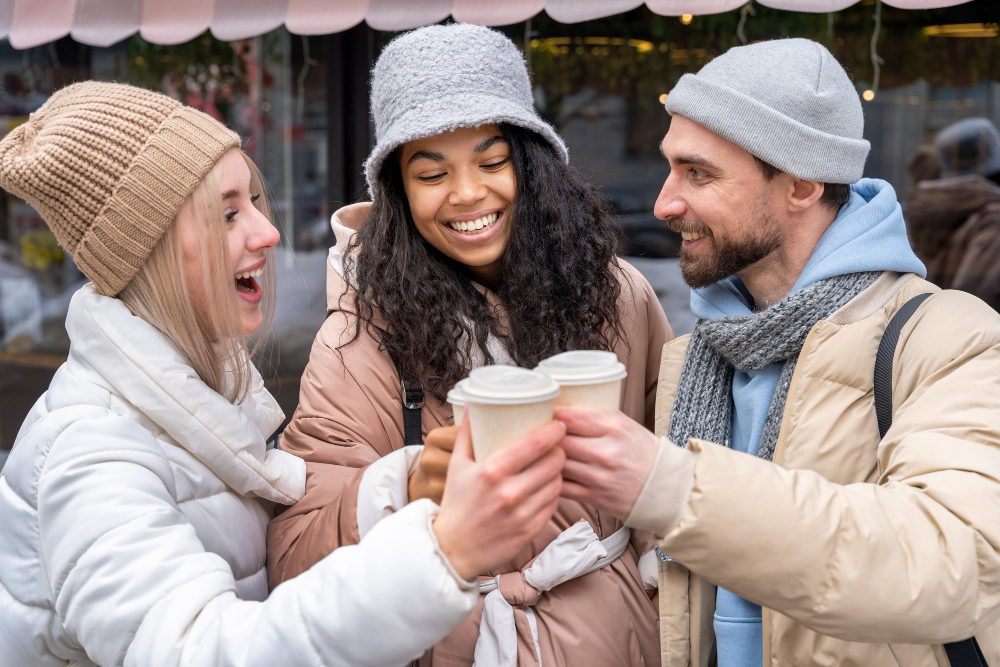 5 Ways to Avoid the Seasonal Slump
Here are five of our favorite ways to boost the mood during seasonal slumps:
1. Saffron
If you've never heard of saffron, it comes from the Crocus Sativus flower. It's known for its high price tag, which is appraised due to the harvesting method—exclusively done by hand. Saffron is a powerful herb and has been used to help treat a variety of conditions, such as anxiety, depression, and other mental disorders thanks to its antidepressant effects. [1] You can use saffron in many ways to help fight off seasonal slumps. Some of our go-to ways to use it are in rice, mixed into a Dandy Blend latte, or in capsule form. While the cost of saffron may surprise you, you'll use just the tiniest amount for maximum benefits. In other words, it will last you quite a while.
2. Get outside
Even during the most gloomy, overcast days, getting outdoors can help boost your mood. Not only does fresh air feel good, but studies have shown that "proximity to greenspace has been associated with lower levels of stress and reduced symptomology for depression and anxiety." [2] This means simply sitting outside, walking through nature, or surrounding yourself with greenspace can have a positive effect on mental health. So next time the slump creeps in, bundle up and get outside to help restore some overall relaxation.
3. Monitor caffeine

While caffeine is considered generally safe for adults, what most people fail to consider is the crash. Sources of caffeine such as coffee, tea, and chocolate may not pose a threat, but the come-down effects may not be best for people who experience seasonal slumps. It sounds strange, but on days you're experiencing especially low energy, consider taking a caffeine break. Opt for a delicious Dandy Blend or other non-caffeinated beverage that will give you that same spark of joy without the negative aftermath
3. Move

It's no secret that physical activity is a surefire way to feel better. Whether you run, dance, jump rope, or lift weights, you are literally moving energy out of the body. This isn't speculation, either. Many studies back the theory that movement "improves memory, has antidepressant effects, and induces a sense of wellbeing." [3] This study in particular even mentions the old adage of "a sound mind in a sound body." The next time you're feeling down, grab a friend and go for a walk, head to the gym, or follow a quick HIIT workout online. You'll be glad you did.
3. Smell the roses

While putting a positive lens on life is great, we mean literally. Aromatherapy has been around for centuries to help lift or alter the mood of an area or person. Diffusing high-quality essential oils is a simple and effective way to lift your spirits. One study found that essential oils have the potential to reduce symptoms of depression, anxiety, and even sleep troubles. [4] This is a fun activity that you can involve your entire household. Let everyone pick their favorite scent and rotate diffusing them throughout the week.
We love sharing these holistic tips with friends, family, and our Dandy Blend community. If you feel your symptoms of seasonal changes worsen, contact your physician or a doctor for more support.
To shop Dandy Blend and all our dandy offers, visit www.DandyBlend.com/shop.
*Disclaimer
Dandy Blend is not a supplement or medicine. Any health related questions or concerns, we always recommend consulting with your primary care physician.
*Banner image by @standret