There are so many delicious pumpkin recipes to make, and we couldn't help but add this one to your list. It's versatile, practical, and so simple to make. If you haven't already heard…pumpkin milk is your fridge's most wanted recipe. If you're wondering what in the world you would use pumpkin milk for, we're here to help.
In today's blog, we're sharing three delicious ways to use pumpkin milk and, of course, a simple recipe to get you started.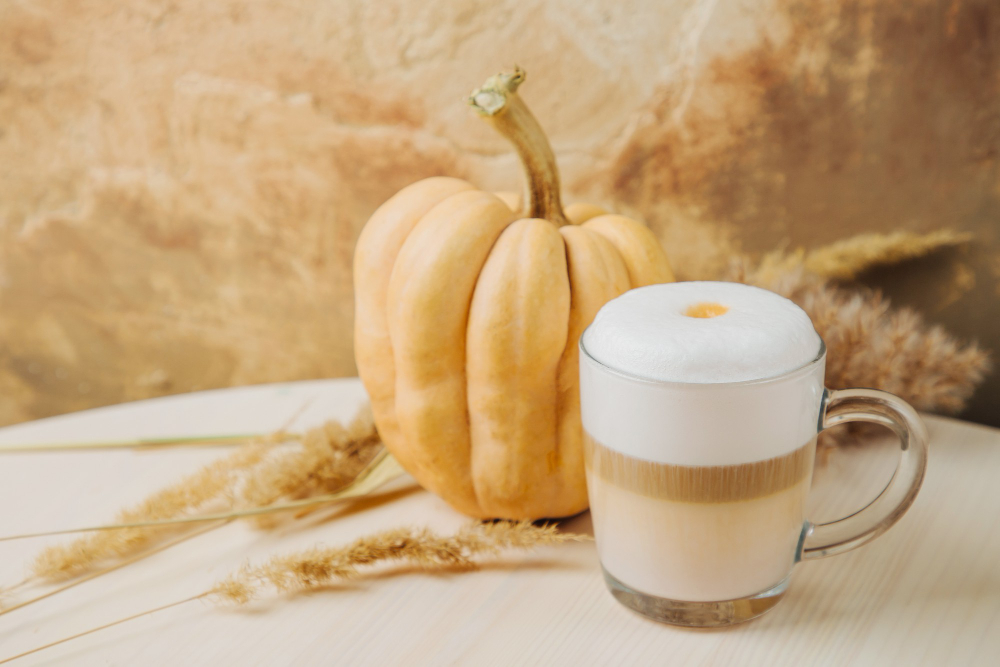 3 Ways to Use Pumpkin Milk
While it's delicious over ice or warmed up on its own, here are three ways to use pumpkin milk:
1. Cereal
Instead of your usual cereal and milk, give your morning treat an upgrade with pumpkin milk. It goes especially well with any cinnamon-flavored or raisin-sprinkled options. Pro tip: for a crunchier experience, use granola in place of cereal. This is our latest favorite midnight snack. You can also upgrade your oatmeal or overnight oats with this delicious pumpkin milk.
2. Dandy Blend
If you always add just a splash of milk to your Dandy Blend, this pumpkin milk is going to be your new favorite way to spice up your morning beverage. It adds a tasty dimension of fall flavors without overpowering your drink. Think of it as a small pump of pumpkin, without the artificial aftertaste.
3. Smoothies

Replace the water or milk in your go-to smoothie recipe with pumpkin milk. You can enjoy this one of two ways—as is in liquid form, or you can freeze the pumpkin milk to make ice cubes. Both are great options to get a hint of festive spices into your shakes and smoothies without the extra leg work.
How to Make Pumpkin Milk
The most difficult part about this recipe is not drinking it within minutes of making it. In other words, it couldn't be simpler.
Gather your ingredients, which includes milk of choice (we think nut milks work best with this recipe), canned or fresh pumpkin purée, Dandy Blend, sweetener of choice (we like maple syrup and honey), vanilla extract or paste, and ground cinnamon, ginger, and nutmeg.
Add all of your ingredients to a blender and blend on medium-low until smooth. Enjoy immediately or add to an airtight container, like a mason jar. It will last up to five days refrigerated.
Recipe
Pumpkin Milk Ingredients:
4 cups milk of choice (almond works especially well)
½ cups canned pumpkin purée
1 teaspoon Dandy Blend
3 tablespoons maple syrup or honey
2 teaspoons vanilla extract or paste
½ teaspoon cinnamon
⅛ teaspoon ground ginger
⅛ teaspoon ground nutmeg
Directions:
Add all ingredients to a blender and blend on medium-low until smooth.
Store in an airtight container in the refrigerator for 3-5 days.
To shop Dandy Blend and all our dandy offers, visit www.DandyBlend.com/shop.
*Disclaimer
Dandy Blend is not a supplement or medicine. Any health related questions or concerns, we always recommend consulting with your primary care physician.
*Banner image by @mamewmy