Every year, without missing a beat, the famous PSL (pumpkin spice latte) makes a guest appearance across social media feeds everywhere. Next in line is its close relative – the pumpkin cream cold brew.
What both of these seasonal drinks have in common is that, yes, they're delicious, but they're also packed with sugar and artificial ingredients. As you know, we love remaking recipes that are healthier, and dandier. Today, we're sharing our own take on a pumpkin cream drink made with a Dandy Blend cold "brew".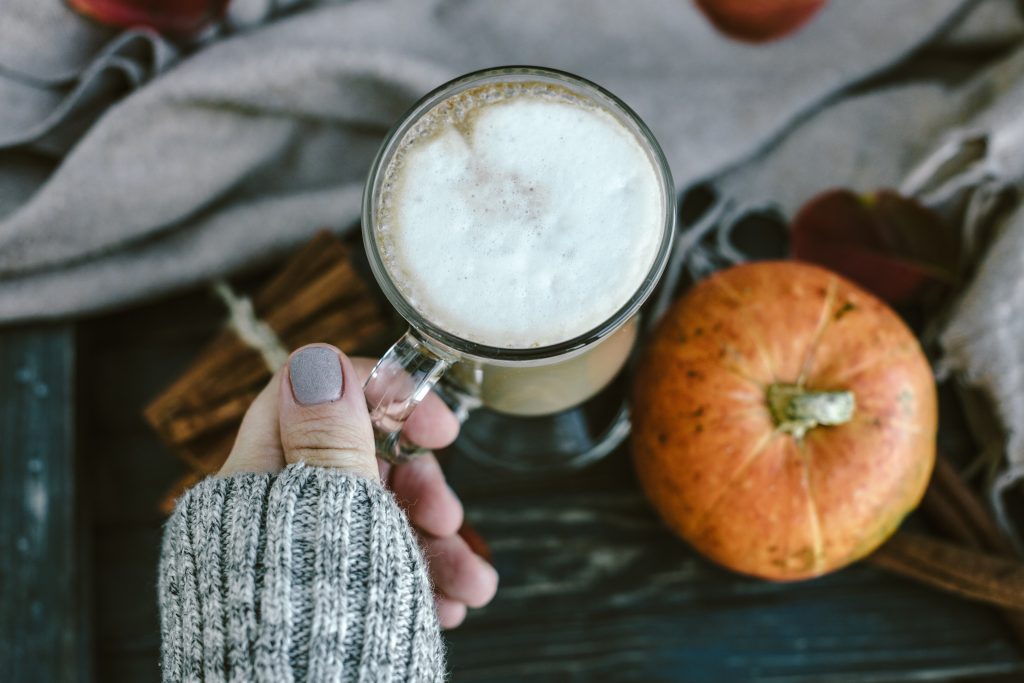 *Image by boyarkinamarina
WHAT IS PUMPKIN CREAM?
Pumpkin cream is simply pumpkin-flavored heavy cream that is slightly whipped. It's not as thick or fluffy as whipped cream, but it's thicker than regular cream. For our version of pumpkin cream, we add pumpkin puree, maple syrup, a pinch of salt, and spices. 
HOW TO MAKE PUMPKIN CREAM DANDY BLEND COLD "BREW"
Making a Dandy Blend cold brew topped with pumpkin cream is simple. First, make your cold Dandy Blend. Add one teaspoon to cold water, and top with ice, leaving room in the glass for as much cream as you like. Next, add all of your pumpkin cream ingredients to a separate jar or cup. Pro tip: mix it in a container that you can seal. This way you can store the leftovers in the same jar you make the cream in. With a hand whisk, blend all of the pumpkin cream ingredients until frothy. If using dairy cream, about two minutes. For coconut cream, about three minutes. Once whipped, top your iced Dandy Blend with your fresh pumpkin cream. Store the remaining cream in the fridge for up to five days. Enjoy!
RECIPE
Pumpkin Cream Cold "Brew":
1 teaspoon Dandy Blend

8-10 oz of water (chilled)

1 cup of ice

½ cup heavy whipping cream or coconut cream*

¼ cup pumpkin puree

2-3 tablespoons maple syrup, depending on sweetness preference 

1 teaspoon pumpkin pie spice (or a combination of cinnamon, nutmeg, and clove)

Pinch of salt
*You can also sub your favorite milk, however it will not thicken the way cream will.
Directions:
Add your Dandy Blend and water to a glass, then add your ice. Set aside.

In another cup, add the remaining ingredients. Whisk with a hand-whisk until thick – about 2-3 minutes.

Add the desired amount of cream to your Dandy Blend and enjoy!

Store the remaining pumpkin cream in a sealed container in the fridge for up to five days.
Happy Sipping!
To shop Dandy Blend and all our dandy offers, visit www.DandyBlend.com/shop.
*Disclaimer
Dandy Blend is not a supplement or medicine. Any health related questions or concerns, we always recommend consulting with your primary care physician.