If the word charcoal made you scrunch your nose at the sound of this recipe, allow us to change your mind. This charcoal latte made with Dandy Blend is going to be your new favorite latte recipe. It's the perfect uplifting treat after a long weekend of festivities, the perfect way to kickstart a great week, and a great recipe to add to your morning coffee options.
This blog will outline exactly what a charcoal latte is, plus how to make a charcoal latte at home.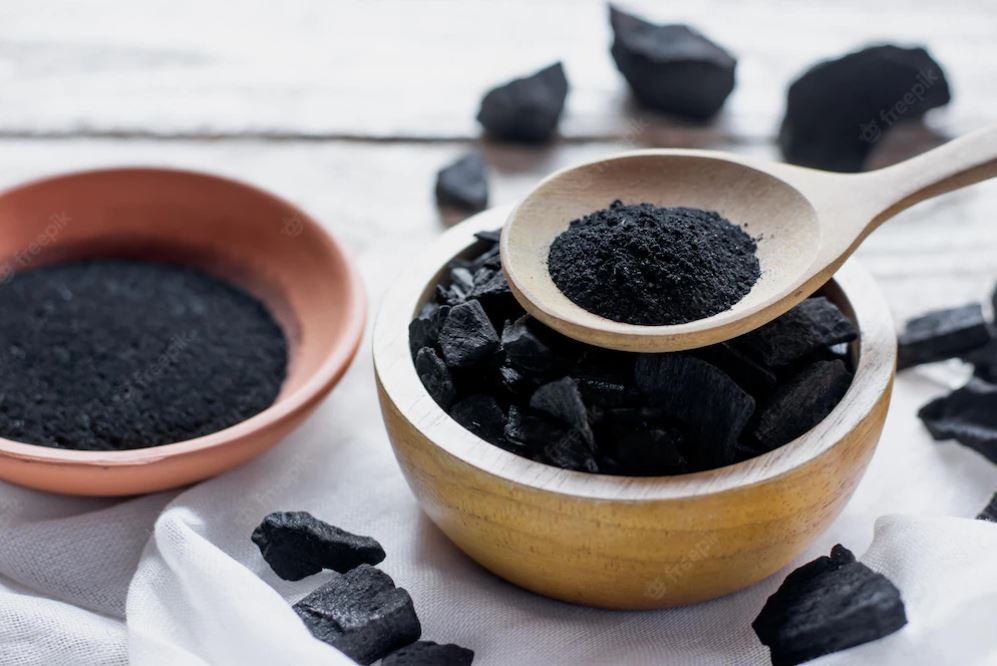 *Photo courtesy of k-life
What is a Charcoal Latte?
A charcoal latte is a part milk, part coffee beverage made with charcoal. You will use the same ratio of milk to espresso or coffee, plus a teaspoon of food grade charcoal. Food grade charcoal is made from coconuts, and is said to be a healthy binding agent to help naturally remove toxins from the body. [1] For this reason, charcoal lattes are also great for nursing a hangover. [2] Be sure to always use food grade activated charcoal when using it in food or drinks. Make sure it is sourced naturally, like from coconuts, and is clearly said to be food grade.
How to Make a Charcoal Latte
Making a charcoal latte is so simple, especially with Dandy Blend. Start by warming up a few tablespoons of water. Add a teaspoon of food grade charcoal to a small bowl, then add the water. Whisk until combined. In a separate cup, add a teaspoon of Dandy Blend to your choice of milk, hot or iced. Stir until dissolved, and then add your charcoal mixture. Add your sweetener of choice, mix, and enjoy.
Ingredients:
1 teaspoon Dandy Blend
2-4 teaspoons hot water
1 teaspoon food grade charcoal*
1 cup milk (hot or chilled over ice)
1 oz vanilla simple syrup or honey
Directions:
Warm up water in a kettle or over the stove.
If using warm milk, you can warm your milk as well, or pour it into a glass over ice.
Add charcoal powder to a small bowl or to a blender, then add your water.
Whisk or blend until no clumps remain. If using a sweetener, add it in during this step.
Add Dandy Blend to milk and stir until dissolved.
Add charcoal shot to Dandy Blend and milk, and give it a good stir.
Enjoy!
*Be sure you are using food-grade charcoal
Happy Sipping!
To shop Dandy Blend and all our dandy offers, visit www.DandyBlend.com/shop.
*Disclaimer
Dandy Blend is not a supplement or medicine. Any health related questions or concerns, we always recommend consulting with your primary care physician.
*Banner photo courtesy of user12071769