There's something special about the taste of a sweet and savory combination. It hits all the cravings in one go, and today's recipe is no different. Salted caramel has become popular (again) in recent years, and we're here for it. Especially when it involves a delicious homemade recipe.
Today, we're sharing a vegan version for you to make a Dandy Blend caramel latte. The rich flavor pairs perfectly with dandelion "coffee", and this recipe makes enough for you to enjoy in other ways, too – drizzled over ice cream, as a nut butter alternative, or as the perfect pair for apple slices.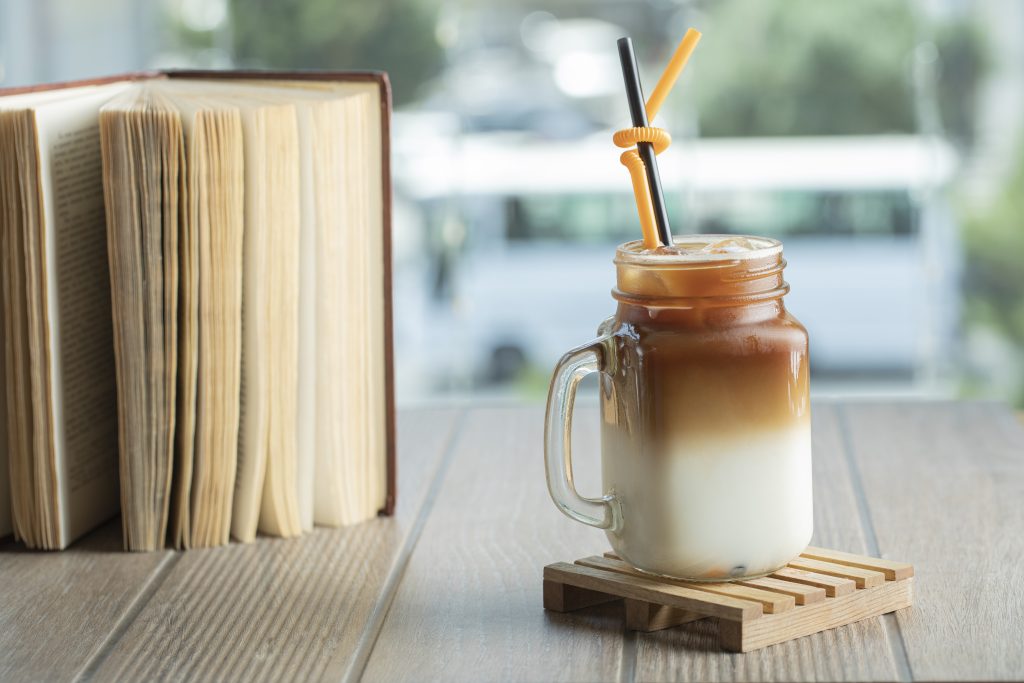 *Image by @azerbaijan_stockers
HOW TO MAKE VEGAN CARAMEL
Making vegan caramel is much simpler than it sounds. All you need is five simple ingredients: coconut sugar, full-fat coconut cream, almond flour, vanilla extract, and some flakey sea salt. Trust us, don't skip out on the flakey sea salt.
The first step is to warm up a small saucepan. Make sure it heats up for a few minutes before adding your ingredients. Start by pouring in the coconut sugar and coconut cream. Use as much of the thick, meaty part of the can as possible. This will help achieve a nice texture for your caramel. Next, sprinkle in the almond flour and give it a good stir.
Once the mixture comes to a boil, turn the heat to low and cover with a lid. Let it sit for about 10-15 minutes. Remove from the heated stovetop, then stir in the vanilla and sea salt. Keep stirring until no clumps remain. The caramel is now ready to be enjoyed.
HOW TO MAKE A CARAMEL LATTE
After your caramel is made, the latte part comes easy. Simply add as much caramel as you'd like to a glass or mug. Then add in hot or cold water, plus Dandy Blend. We found that starting with a little warm water to help the caramel dissolve is best. If making a chilled latte, pour a generous serving of ice over your caramel Dandy Blend shot, then add milk and enjoy.
Dandy Blend Caramel Latte Recipe
Caramel Ingredients:
3 tbsp coconut sugar
1 cup canned full-fat coconut cream*
1 tbsp almond flour
1 tsp vanilla extract
1/2 tsp flakey sea salt
Latte Ingredients:
1-2 tsp caramel
1 tsp Dandy Blend
4-6 oz. hot water
1 cup of milk of choice
* Use the thick cream from the top of the can
Caramel Directions:
Heat a small saucepan over the stove on medium-low until warm.
Add the coconut sugar, coconut cream, and almond flour to the pan and combine.
Turn heat to medium-high until gently boiling.
Once boiling, turn heat back to low, cover the saucepan, and let sit for 10-15 minutes.
Remove from heat, and stir until any clumps are dissolved.
Add vanilla and sea salt and stir a few more times.
Use immediately while warm, or let cool and store in a seal-tight jar in the fridge for up to 10 days.
Latte Directions:
Add 1-2 tsp of the caramel to the bottom of a glass, then add hot water and Dandy Blend. Let dissolve or use a hand-whisk to combine.
Add milk (and ice for a chilled drink), stir, and enjoy.
Happy Sipping!
To shop Dandy Blend and all our dandy offers, visit www.DandyBlend.com/shop.
*Disclaimer
Dandy Blend is not a supplement or medicine. Any health related questions or concerns, we always recommend consulting with your primary care physician.
*Banner image by @topntp26